More and more companies are coming to keep their own corporate blog. The efforts of Internet marketers and other promotion specialists have contributed to the realization that a blog is a great tool to promote the brand in the masses.
In the case of corporations, there is no question of what to write – the events in a team of several dozen or hundreds of people, as well as a wide range of goods and services all the time prompting new topics for publication.
But what to do if the business is just beginning its development and it does not have huge capacity or an impressive team? And is it worth spending time on blogging for small businesses at all? Let's try to figure it out.
Anyway, creating your own blog requires time and some means.
Most often, a novice entrepreneur does not have the time or desire to sit down and write something for the blog, and hiring a copywriter in this case simply makes no sense: a person who is not involved in the project, will not be able to describe it as necessary.
This becomes a frequent reason to order a business card site and leave everything as it is.
What happens if an entrepreneur overcomes himself and writes a couple of dozens of small texts?
Creating a business brand. It is not about a brandbook or a logo, but about what the client gets when buying a product or service. Attitudes towards a certain group of people, atmosphere, information component, status, history, involvement in the goals of the company and so on.
Corporations invest a lot of money in brand formation, attracting all possible tools, and it is the blog that can become one of the best platforms for small business.
Pay attention to the European culture of small shops (bookstores, vegetable shops). Small souvenirs for the purchase, the original packaging of goods, the peculiarities of display and design of showcases in a small area.
The same structure can be transferred to the online store, if you do not have an offline representation. Design features (stylish, cute, thematic elements), bonuses for the purchase (surprises or pre-specified) and everything else that will cause the consumer emotion.
Chase for originality, in the case of small businesses, do not need it, it is more relevant for large companies with a large number of competitors and high cost of goods.
It is here, in the blog, that you, as the head of a small business, can begin to shape the atmosphere. Learn to tell stories, share how you came up with the idea of starting a business, how your typical day goes by, what it means for you to do it, what you want to give to your customers.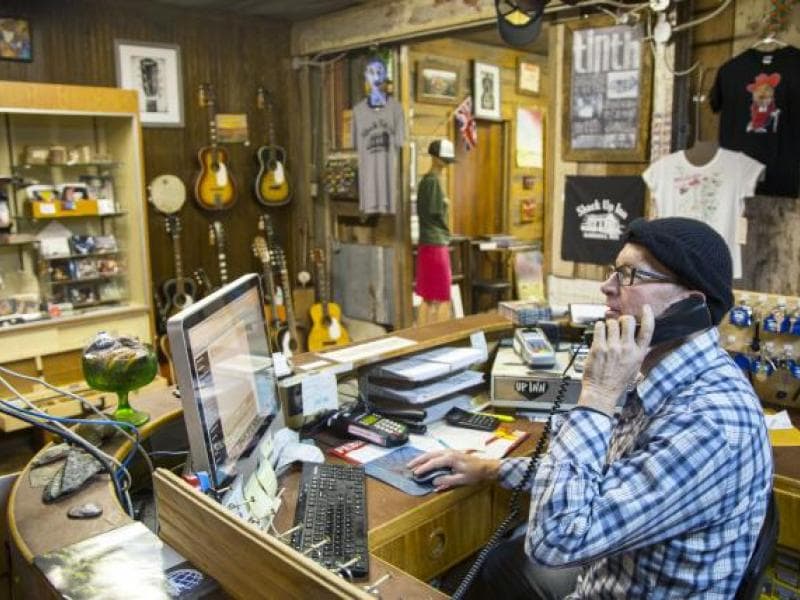 Don't make this information into a blitz survey format, but write a lot and expand it. Even if it is not a masterpiece of journalism, these texts will play a good service. Are the stories about the meaning of business and everyday life over?
Get to the story of goods and products (unless you have chosen a structure for a blog in which posts alternate). It is very important to maintain a certain ratio – you don't need to turn a blog into a glorification of yourself, no one is interested in reading "selfish" articles, but you can't refuse them at all and write only about a product or service, chewing it from all sides – absolutely not.
Increased trust. Almost none of your competitors will be blogging – this format of business promotion has not yet taken root in Russia, especially in the small business sector. And here you will appear on the arena – open, happy, full of meaning and having a high mission (by the way, it should be formulated).
If you, as a face of your business, write articles and respond to comments – you start to trust. Otherwise it does not happen. Look at the brightest representatives of your city's business – you will probably find those who actively write on Facebook, have their own stand-alone blog or run a corporate blog on your company's website.
It is important to remember that the corporate blog of small business is primarily aimed at promoting the businessman as a person, not the direct sale of goods. Simply put, people should want to buy something from you after they have "fallen in love" with you.
To do this, you need to create a certain atmosphere around your business and learn to tell stories (how to do it – talk in a separate article).
Free advertising. Small, but interesting articles attract traffic to your site, each of the visitors – your potential client. Completely free of charge.
Anyway, the blog is indexed by keywords that you insert in the title and in the body of the text. This attracts people from search engines who find an article about the product they need and see a link to its purchase.
If you are the owner of an online store, then competently composed posts with useful and expert information on goods and services will help to increase sales.
Keeping your blog in mind the concept of relevance – you can do very interesting articles that are indirectly related to your case, but even if they collect a lot of reposting and views, they do not provide any help to the business.
Summing up, I would like to say that small business needs a blog. In some cases, even more than anyone else.
Foreign small companies have long learned how to turn their modest activities into a product of reverence, in Russia, independent promotion still seems to businessmen to be a useless idea.